* Abduct 1,160 persons in 4 months, 2,806 murder incidents recorded in a year
*Police should come clean on statistics –Ejiofor, Ex -DSS Director
 "We are in a war situation and the inherent danger worsens by the day. From the agonizing tales of survivors including myself, we look into a nightmarish holocaust in this country, helpless, unable to intervene. There seem no end in sight to the horror and pain".
The laments came from a 73-year-old woman who muttered, as she recoiled in self pity, consumed by fear of the unknown.  Six months ago, the woman, fondly called Mama Yellow had lost her only child to kidnappers who shot ferociously at his vehicle along the Abuja-Kaduna road in an attempt to force him to a halt. When they realized he was dead after his car rammed into a ditch, the gunmen simply returned to their ambush position to wait for another prey. The septuagenarian is just one among hundreds of families suffering the same fate.
Kidnapping
Darkness enveloped the joy of a young woman on Monday, July 6, 2020, when she experienced a horrendous scene that will remain evergreen in her memory. She was in transit along the Okene-Lokoja road aboard a Honda Accord car registered FKJ 455 DQ in company with her mother and her husband who was an officer of the Nigerian Army identified as Captain GSM Abubakar, when the unexpected happened.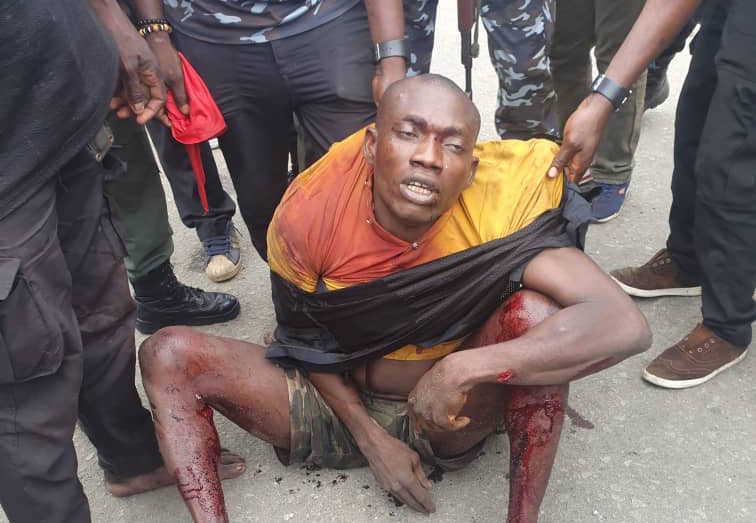 Armed men suddenly emerged from the bush at about 4.30pm and fired shots at the car near Mark's Farm Hills along the Okene-Lokoja road, snuffing life out of her husband. Then, they abducted her and her mother before disappearing into the forest. A team of policemen who arrived the scene after the gunmen had left met the army officer with severe gunshot injuries and rushed him to the Federal Medical Centre (FMC) Lokoja, the Kogi State capital, where he was confirmed dead.
Agnes Momoh, a Chief Superintendent of Police (CSP), attached to the Police Force Intelligence Bureau was travelling aboard a Toyota Hiace bus bearing registration number RSH 205 XC along with about 17 other persons when gunmen emerged from the bush and attacked the vehicle at about 4.50pm with sporadic gunshots on Monday, June 28, 2020. The incident occurred between Mararaba Udege and Nasarawa town in Nasarawa State while the police officer and others were travelling from Oturkpo, Benue State, en-route Abuja.
While six of the passengers escaped the onslaught, CSP Momoh and others were unlucky. They were grabbed and dragged into the thick forest on a journey to the unknown. A rescue attempt by a combined team of police and local vigilante operatives at about 9.45am on Wednesday, July 1, was unsuccessful and turned fatal. Four of the vigilante operatives including Ewa Koki, Sa'ida Alhaji Zauda, and Bamu Alhaji Afawu, were killed and one critically injured in an ambush while ascending a hill in search of the victims.
In September 2020, nine persons including two judges of the Zamfara State judiciary, Salihu Abdullahi Gusau and Ibrahim Jangebe, were abducted by bandits in Jibia Local Government Area of Katsina State. They spent two months in captivity before being freed on November 3, 2020.
Sadly, emboldened by the inability of a counter police force to neutralize their activities, the bandits have extended their escapades from the major highways to the streets and homes in cities, towns and even villages across the country, killing, maiming and raping. Abduction of persons from their homes at any hour of the day has become common in recent times. It has also become rampant in Abuja, the nation's seat of power.
Seized at home
Joseph Amedu and his wife were savouring the cool evening breeze in front of their shop on 174 Jakpa Road, Effurun, Warri in Delta State, at about 6.30pm on Tuesday, November 10, when a gang of gunmen visited and whisked them away in Amedu's Toyota RAV4 Sports Utility Vehicle with number plate EFR 114 HX.
In Jos, Plateau State, Chris Efoni, a pastor of the British America branch of the Living Faith Church was accosted and whisked away by three armed men while he was about entering his residence at Lamingo area on return from the church at about 7.30pm on Wednesday, November 11, 2020.   Akeem Olusola, a manager with the Sterling Bank faced same trauma on Tuesday, December 8, 2020, when gunmen in a Toyota Camry car trailed him to his home at Opolo, Yenagoa, Bayelsa State capital and abducted him after seizing his two phones.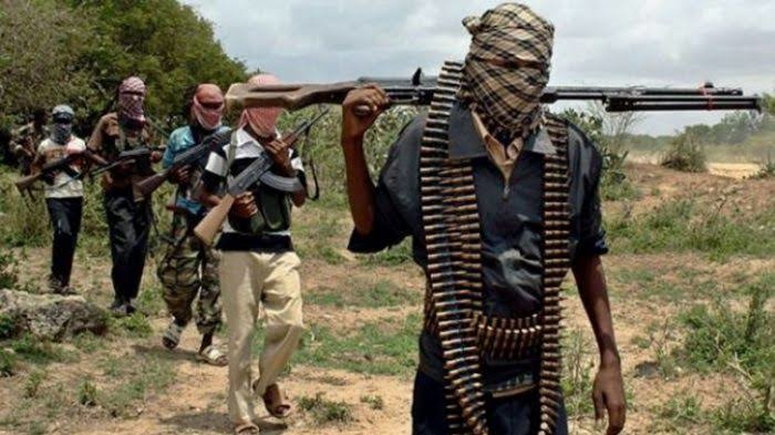 In the same vein, the family of Mr. Nnabuife Nworie had a feel of hell when his six-year-old daughter, Courage, was abducted at about 3.40pm on Saturday, December 19, 2020, while on an errand for her mother, Stella Nworie, to buy baby milk at a nearby shop within the vicinity of their residence on Agbor-Sapele road, Okuehririe, Abraka, Delta State. Her abductors later contacted the parents through a neighbour's phone with a demand for N.8million ransom for her release.
Schools, now targets
Besides religious worship centres and residential homes, educational institutions have also become prime targets for kidnappers, who invade secondary and tertiary schools with ease to perpetrate their nefarious acts. On Friday, January 29, gunmen visited the staff quarters at the permanent site of the University of Jos and abducted Omolara Titilayo Johnson, an associate professor and her daughter, Grace, after breaking into their residence.
It was bedlam at the Ahmadu Bello University and Nuhu Bamalli Polytechnic, both in Zaria, Kaduna State, on Saturday, November 14, 2020. On that day, armed men seized and held captive, Louis Ayuba and eight other students of the ABU French department. Same day, they also invaded the staff quarters in the main campus of Nuhu Bamalli Polytechnic and abducted the Head of Department of Computer Engineering, Bello Atiku, alongside two children of Sanusi Hassan, a staff attached to the registrar's office who was shot by the invaders. The nine ABU students regained freedom after payment of an unspecified sum of money as ransom on November 21, eight days after their abduction.
Perhaps, the kings of the jungle had upped their game in December last year, within which they abducted and hauled no fewer than 596 victims into captivity in 29 reported incidents. While 242 persons were taken hostage in other parts of the country, 344 students of the Government Science Secondary School, Kankara, Katsina State, were whisked away from their dormitories at about 11.40pm on Friday, December 11. A police Inspector, Hassan Idris, who was on duty during the attack was reportedly shot on his neck and his AK47 rifle with breech number 56-2535524 carted away, just as another police officer, Inspector Buhari Musa, was declared missing.
Auwalu Mawuli
Two months after they breathed air of freedom, the students are still being haunted by their terrifying experience. Though back home to the tight grip of their parents' bosom, they are still consumed in imagination of the events of the ill-fated day and how they were effortlessly whisked away by their abductors.
Neither the victims nor their parents could put a face to the henchmen behind their plight or where they were held captive, but the fog over the kidnap saga seem to have cleared. Auwalu Daudawa Mawuli's name may not have a place in the famous Guinness Book of Records. But it surely rings bell in the security community and the underworld.
He is one of the leaders of the armed bandits who ferried the 344 abducted students from Dinya village in Danmusa Local Government Area of Katsina State where they were held captive after their abduction, to Yanwaren Daji village in Tsafe Local Government Area of Zamfara State, before their eventual release to the national chairman of Miyetti Allah Cattle Breeders Association of Nigeria (MACBAN), Alhaji Muhammadu Hardon Zuru, who evacuated them to Tsafe town in company with other officials of his group.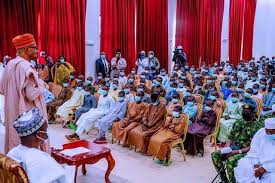 On Friday, December 18, 2020, the students and the Miyetti Allah team of negotiators were received by the state commissioner of police as well as top officers of the military and other security agencies, who conveyed the students to the headquarters of Operation Hadarin Daji in Gusau, the state capital, from where they were transported to Kastina for a formal handover to the state governor, Alhaji Aminu Bello Masari.
Unconfirmed reports indicated that a sum of N30million was paid as ransom to the bandits for the release of the students. However, to be sure, Auwalu, with a display of professional dexterity in his ignoble trade, appears to be like the proverbial cat with nine lives as he walks a free man, several poles apart from the long arms of the law, just as hundreds of other bandits.
Kagara Science School: I killed, 42 Abducted
Barely two months after the invasion of Government Science Secondary School, Kankara, Katsina State, the Government Science College, Kagara, Rafi Local Government Area of Niger State, came under attack by heavily armed bandits dressed in military fatigue at about 2.am on Wednesday, February 17.
At a press briefing shortly after an emergency meeting with heads of security agencies in the state, the state governor, Abubakar Sani-Bello, confirmed the abduction of 27 students, three staff and 12 family members by armed bandits during the attack which also left a student dead. Bello directed all boarding schools in Shiroro, Rafi and Muyan Local Government Areas to be closed with immediate effect until the situation improved.
He also announced that the state government would not pay ransom to the suspected bandits in order to secure the release of the victims. Rather, he said it was ready to support bandits that surrender their arms. "When you negotiate and pay ransom to criminals, they will use the money to purchase more weapons".
Reports indicated that Government Science College, Kagara, has a student population of 650, of which the 27 were abducted and one – Benjamin Doma, shot dead by the gunmen.
The Kagara incident sparked a resolution by the Senate requesting President Muhammadu Buhari to declare a state of emergency over the prevailing security situation in the country. It followed a motion sponsored by Mohammed Sani Musa, senator representing Niger East senatorial district, which came a few hours after armed bandits had attacked the college.
 "Headcount is being conducted in the school as we speak to ascertain the number of students kidnapped. The constitution stipulates that the welfare of citizens is the primary responsibility of government. So governments at all levels owe it a duty to provide adequate security", Musa said.
Figures in reported kidnap cases
More worrisome, however, is the fact that offences against person, particularly cases of rape, kidnapping and murder have spiked to an alarming proportion in the past two years, with the incidents which occur almost daily, becoming mere figures for police compilation of crime statistics amidst reports that the figures computed by the various state police commands for onward transmission to the Force headquarters in Abuja, were usually skewed downwards for obvious reasons.
In its 2019 Annual Report, the Nigeria police recorded 1,091 as the number of reported cases of kidnapping across the country for the year, while the number of victims was not specified. Last month, precisely on January 11, in the heat of an intense lobby for tenure extension and succession battle for the office of the number one cop, the Inspector General of police, Mohammed Adamu, had, in a statement signed by the Force Public Relations Officer, CP Frank Mba, reeled out a catalogue of achievements while reviewing police operations for the year 2020. Adamu, who gave assurance of improved security in 2021, said 1,002 kidnap victims were rescued from their abductors last year. Curiously, he was silent on the number of persons abducted in the year.
However, checks indicated that at least 1,160 persons were abducted in 94 reported incidences within the past four months, the highest figure being in December 2020 when armed men took no fewer than 596 persons hostage, including the 344 students of the Government Science Secondary School, Kankara, Katsina State.
 Only on December 24, 40 persons were abducted in Edo, Niger and Zamfara States, with six deaths recorded. Kidnap incidents in the month also claimed not less than43 lives, while there were 25 reported incidents with no fewer than 246 victims and 14 lives lost in November 2020 . October had the lowest cases with about 153 victims in 21 reported incidents, slightly below January 2021 in which 165 victims were recorded in 23 reported incidents.
A new threat
 Ironically, while the citizenry worry over incessant cases of kidnapping, reports on incidents classified by the police as culpable homicide or murder have become prevalent in recent times. For instance, while 1,091 cases of kidnapping were recorded in the 2019 police annual report, 2,806 incidents of murder were recorded the same year, with 380 incidents of attempted murder.
The annual report for 2020 had yet to be released at the time of filing this report, but Sunday Sun investigation indicated at least 719 victims of murder have been recorded between October last year and January, 2021, in about 100 reported incidents, including 45 lives lost in cult-related murder. These, however, excludes cases of murder occasioned by acts of terrorism in the Northeastern flank of the country.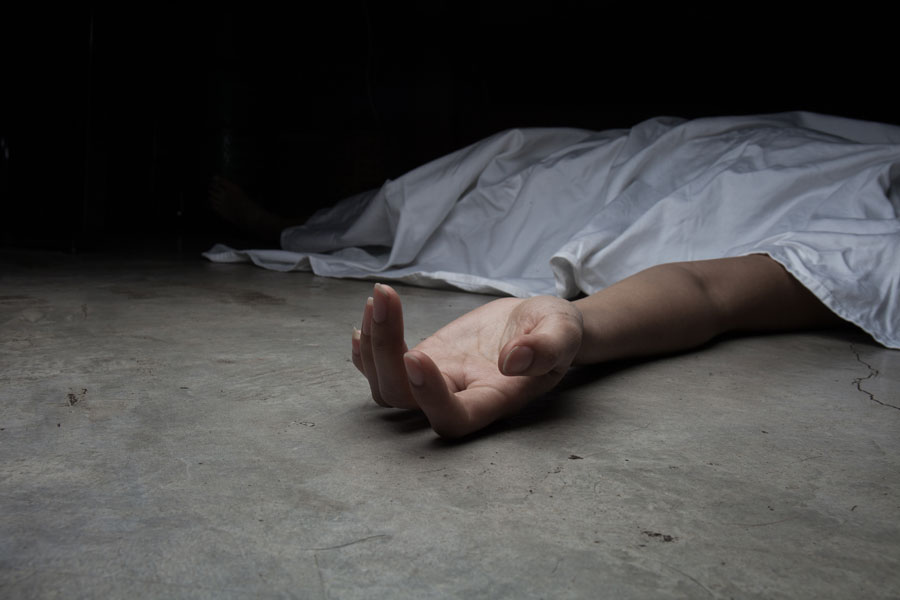 Within 12 hours on December 24, 2020, three persons were reportedly murdered in Benin City, the Edo State capital in separate incidents. Reports on two of the incidents on Victory Junction, where the corpse of Musa Saidu was recovered, and at Aso Time, along Ihama Road, where a woman, Augusta Emmanuel, was stabbed to death, occurred within a space of 10 minutes.
Murder incidents are common in Kaduna, Zamfara, Lagos, Ondo, Delta, Edo, Osun, Enugu, Akwa Ibom, Ekiti, Kogi, FCT, Niger, Bauchi, among other states, with Edo and Delta recording an increase in reports of cult related murder.  At about 3.pm on December 25, 2020, three persons were shot dead in two incidents at the university town of Abraka, Delta State.  Earlier on October 7, the same scenario had played out in the community when suspected members of the Aiye and Black Axe confraternity, engaged in a violent clash close to Bisi Hotel on FSP Road, in which three lives were lost.
A Police Metropolitan Area Commander in Benin, Agabi Godiri, an Assistant Commissioner of Police (ACP), and two of his staff, Inspectors Osazuwa Sunday and Ehiorobo Precious, were caught in a hail of bullets during a cult war on Upper Sakponba Road on the way to the office at about 7.am on November 13, 2020. The officers escaped death by the whiskers and are thanking God for being alive to recount their experience.
In his reaction, Frank Mba, a Commissioner of Police and Force Public Relations Officer, said on assumption of office on January 16, 2019, the Inspector General of Police, Mohammed Adamu, introduced robust security action plans including "Operation Puff Adder" on April 5, 2019, with a clear mandate to enhance inter-agency collaborations and curb the excesses of criminal elements hell-bent on threatening internal security across the country.
The successes of the action plans, he noted, are evident in the arrest and ongoing prosecution of over 31, 478 notorious criminal suspects for offences of kidnapping, armed robbery, murder, cultism, banditry and other violent crimes, with the arrest of 1, 614 suspected kidnappers in 2019; 1, 975 in 2020 and 216 in January, 2021.  He was silent on the number of kidnap victims within the period and persons murdered.
Nigeria under siege
Mike Ejiofor, a former director of the Department of State Service (DSS), urged the police to brace up and check the rising insecurity. He said the nation is absolutely under siege and the police should come clean in providing statistics on violent crimes, particularly kidnapping and murder.
"The nation is definitely under siege from the bandits, from the kidnappers, the herders, militia and the rest. You can even see that journalists are now being kidnapped and it has even come into Abuja where people are being kidnapped in their homes. So, absolutely, the nation is under siege.
The IGP's silence on the number of kidnap victims in the review of police operations in 2020 was deliberate, but it shouldn't be so. I think it is deliberate in order not to create fear and panic. But I can tell you that even with the figure of 1002 rescued victims in a year, it is still alarming and I think the police should come clean in providing such statistics", he said in a telephone interview with Sunday Sun on Friday. Excerpts:
"There is a thin line in the police statistics because some kidnaps are also associated with murder. Some kidnap victims are murdered and you cannot classify those ones as kidnap because a lot of people have lost their lives to kidnap. But talking strictly on murder cases, I think it is one of the societal ills arising from mainly the economic situation.  Most murder cases are politically or economically generated. It is either disagreement or dispute between business transactions or political differences or land disputes. That accounts for the number of murder cases getting higher than kidnap.
But kidnap cases affect the society and there is apprehension. People fear more, but murder cases are not premeditated. You cannot travel on the road now without having your heart in your mouth. Much as I agree from your statistics that we have higher cases of murder, but societal apprehension is more on kidnapping which is more prevalent.
Most murder cases are interpersonal, between one person and the other, or between communities, or differences in financial transactions, which is not known to the society. You just get the information that this was what happened in so, so place. But in kidnap cases, it is widely reported; people are afraid, it creates fear and panic. So, more attention should be paid to prevent and stop kidnapping. I am not saying murder is justified, but I think more effort should be put into checking kidnapping which affects the general society.
I don't share the view that the police are helpless, but I also believe that they can doo more. They can do more in terms of getting government assistance.
Kidnap cases cannot be checked without having the technological backup. So the question is, do the police have the technological capacity like trackers and other devices to check kidnapping? Besides, there is also a risk in trying to free a kidnap victim by force. I use to tell people that you don't pay ransom because when you pay, you encourage people to get more into kidnapping. But from my own experience, I have discovered that people should pay ransom to come out first".
*Adapted from Sunday Sun
© 2021, Scud News. All rights reserved.