…As Nigeria's Crime Wave leaps with 113,742 Recorded Incidents In 12 Months
There seem no end in sight to the horror, pain, suspense and fear occasioned by the rising insecurity in Nigeria, with the police recording 113, 742 incidents of crime within a period of 12 months.
The figure compiled from reports of crime at various police commands across the country between January and December 2020, comprised offences committed against persons, offences against property, offences against lawful authority and offences against Local Acts.
In its 2020 Annual Report published recently, the Nigeria police annual crime statistics indicated an upward swing, with 39,992 crimes committed against persons; 57, 733 crimes committed against property, 10, 664 offences committed against lawful authority and 5, 353 crimes committed against Local Acts.
The shocker, however, is that while incidents of armed robbery, murder, and suicide were reported to have taken a downslide in 2020 in some states including Lagos, Delta, Bayelsa, among others, reported cases of unnatural offences leaped in Lagos, Bauchi , and Abia states.
Unnatural offences include abuse of dead bodies, improper dealing (s3x) with female corpses especially by mortuary attendants, bestiality, homos3xuality, among others.
While the crime statistics indicated that 808 incidents of unnatural offences were committed between January and December 2019, the crime increased within the same period in 2020 with a record of 1071 cases.
Curiously, Lagos State which recorded 32 incidents of armed robbery, 37 cases of suicide, 474 cases of rape, 271 cases of murder and 295 cases of unnatural offences in 2019 reportedly had a drop in the other crimes in 2020 except for unnatural offences which almost tripled the figure for the previous year with a record of 678 incidents, trailed by Bauchi and Abia states with 26 and 18 incidents respectively.
But crimes bothering on unnatural acts recorded a decline from 63 reported incidents in 2019 to 32 in 2020 in Abuja, the nation's capital, and in Kano State, from 121 to 43 cases within a period of 12 months.
Oyo, Kaduna and Delta states also recorded a drop in unnatural offences from 62, 45 and 40 incidents respectively in 2019, to 17, 33 and 14 cases in 2020.
However, Kaduna, Akwa Ibom, Bauchi, Plateau and Bayelsa states as well as Abuja, topped the 2020 crime statistics on rape, recording 246, 195, 181, 144, 91 and 143 incidents respectively, an increase from 144, 40, 77, 68, 78 and 99 incidents recorded in the five states and Abuja respectively in 2019.
The 2020 police annual crime statistics further indicated that 474 reported cases of rape recorded in Lagos State in 2019 dropped to 251 incidents in 2020, just as it had a slide in reported cases of armed robbery from 32 in 2019 to 20 incidents in 2020. Incidents of murder also reportedly declined in the state from 271 in 2019 to 247 in 2020.
Delta State, which recorded 340 incidents of armed robbery in 2019 dropped sharply on the chart for the same crime to 113 cases in 2020, but recorded an upsurge in cases of murder from 99 reported cases in 2019 to 161 in 2020.
Ironically, while there is palpable apprehension across the country over incessant cases of kidnapping, reports on incidents classified by the police as culpable homicide or murder have become prevalent in recent times.
In its 2019 annual crime statistics, the police recorded 1,091 cases of kidnapping and 2,806 incidents of murder. One year after, figures on reported cases of kidnapping soared to 1, 206 while cases of murder also increased to 2,930 in the 2020 annual crime statistics. These excluded cases of murder occasioned by acts of terrorism in the Northeastern flank of the country.
"We are in a war situation and the inherent danger worsens by the day. From the agonizing tales of survivors including myself, we look into a nightmarish holocaust in this country, helpless, unable to intervene", a 75-year-old woman lamented.
Offences against person, particularly cases of murder, kidnapping and rape have spiked to an alarming proportion with the incidents becoming mere figures for police compilation of crime statistics.
A New Threat
Sadly, apart from incidents of kidnapping, banditry, rape and murder which had leaped in police crime statistics, the sudden rise in cases of unnatural offences in Lagos, Bauchi, Abia , Ondo, Zamfara, Yobe states in 2020, has triggered fresh worries.
"Unnatural offences which are immoral acts are increasing as a result of lack of spiritual and moral values", says Lawrence Alobi, a lawyer and former Federal Capital Territory, FCT, commissioner of police.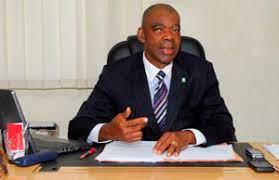 "People are becoming too materialistic and therefore, fetish. Some people believe that when they sleep with a corpse, they will have money. So they become diabolic and their spiritualists tell them to do all manner of things which are unnatural, against the law of nature", he said on Thursday, in a telephone interview with Scudnews.
© 2021, Scud News. All rights reserved.