After three days of a frantic search, the body of a missing police sergeant attached to the Chibok Division of the Borno State police command was reportedly found buried in a shallow grave at a military camp in the community.
Sergeant Mohammed Baba with Force No. 467884 was said to have left his home at about 2.30pm and never returned. Hours later, a search party was said to been informed that a suspected person who failed to halt when ordered by personnel of the Nigerian Army, was shot dead and buried at the military camp on Wednesday, February 17.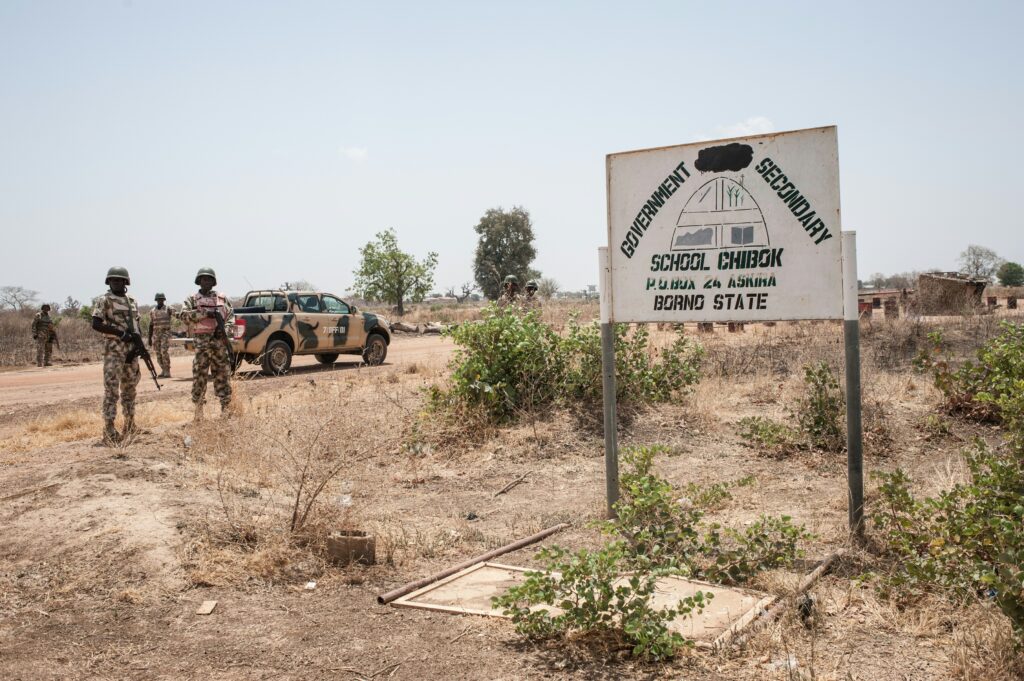 Sources said when the body was eventually exhumed, it was discovered to be the missing police sergeant and was released to members of his family for burial after an autopsy was conducted. The police said the case is being investigated.
The development came just as four police officers were murdered by suspected Boko Haram fighters during an attack on Bayamari Bursari, Yobe State.
 The victims -two Inspectors and two Sergeants, were identified as Inspector James Inalegwu, Inspector Obutu Mathias; Sergeant Ade Seriki, and Sergeant John Taiwo.
A senior police source who craved anonymity, said the deceased were officers attached to No. 23P Squadron of the Police Mobile Force in Lagos, but deployed on special duty to Yobe State, where they were shot dead during an exchange of gunfire with Boko Haram fundamentalists.
He told Scudnews that two natives were also killed in the attack, in which Guyo Government Secondary School was also set on fire by the terrorists.
It was learnt that the bodies of the cops were moved to the morgue of Damaturu Specialist Hospital.
© 2021, Scud News. All rights reserved.