It was bedlam at Government Science College, Kagara, Rafi Local Government Area of Niger State in the early hours of today, where an invasion by armed bandits left one person dead.
Reports indicated that a yet-to-be-confirmed number of persons were abducted in the attack which occurred at about 2am.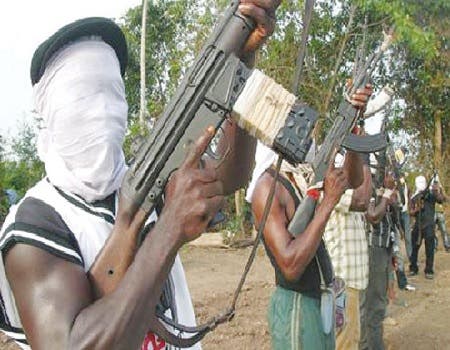 The bandits were said to have disguised themselves as students to gain access into the school premises before commencing the operation from the staff quarters to the students' hostel.
As of the time of filing this report, the police had yet to comment on the incident which came barely two months after bandits attacked the Government Science Secondary School, Kankara, Katsina State, where 344 students were whisked away from their dormitories at about 11.40pm on Friday, December 11. A police Inspector, Hassan Idris, who was on duty during the attack was reportedly shot on his neck and his AK47 rifle with breech number 56-2535524 carted away, just as another police officer, Inspector Buhari Musa, was declared missing.
Educational institutions have become prime targets for kidnappers, who invade secondary and tertiary schools with ease to perpetrate their nefarious acts. On Friday, January 29, gunmen visited the staff quarters at the permanent site of the University of Jos and abducted Omolara Titilayo Johnson, an associate professor and her daughter, Grace, after breaking into their residence.
It was hell at the Ahmadu Bello University and Nuhu Bamalli Polytechnic, both in Zaria, Kaduna State, on Saturday, November 14, 2020, when armed men seized and held captive Louis Ayuba and eight other students of the ABU French department. Same day, they also invaded the staff quarters in the main campus of Nuhu Bamalli Polytechnic and abducted the Head of Department of Computer Engineering, Bello Atiku, alongside two children of Sanusi Hassan, a staff attached to the registrar's office who was shot by the invaders. The nine ABU students regained freedom after payment of an unspecified sum of money as ransom on November 21, eight days after their abduction.
© 2021, Scud News. All rights reserved.