Benue State governor, Samuel Ortom, has said it was erroneous for some persons to think that he was an enemy to President Muhammadu Buhari based on his criticism of his policies and actions that were not in the interest of the masses.
Ortom, who pledged his unalloyed loyalty to the president, clarified that he only disagreed with him on policy matters.
But he was quick to add that it was impossible for Buhari to make him turn around in disregard of the constitution of the Federal Republic of Nigeria because he is the president of the country.
"That you are a president does not mean you can cajole me to disregard the Nigerian constitution. I do not hate the president, I respect him and he is my president but I will not stop to speak and criticize him constructively any time", the governor asserted.
In a veiled reaction to President Buhari's recent mandate to Abubakar Malami, SAN, Attorney General of the Federation and Minister of Justice, to dust the Federal Government Gazette on grazing routes in the first republic for implementation, Ortom said there is no grazing route in Benue.  
"The anti open grazing law is one of the most vibrant laws passed in recent times. Other states have accepted the template and agreed that ranching remain the best global practice.
"I have also carried out in-depth research with facts and figures, that there is no grazing route in Benue. We are not going to repeal the anti open grazing law that had come to stay in the state, rather, we will soon revisit, make some amendment to give room for more stiffer penalties against violators. This is because the herders and farmers clashes have created substantial humanitarian crisis for the state".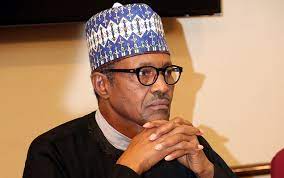 Ortom spoke on Saturday in an interactive session with journalists at the Benue People's House Makurdi, the state capital, as part of activities marking this year's Democracy Day celebrations and two years on his second term in office, maintained that he would continue to criticize Federal Government's policies that are not in tandem with the yearnings and aspirations of the Nigeria masses.
"We need constitutional amendment. There is need for us to look into the 1999 constitution that a few people sat and wrote without the input of substantial Nigerians.
"I have said this time without number that I don't hate the president, I pray for him in my daily devotion. We only disagree purely on policy matters. When he (Mr. President) was sick in the hospital, I was the first person and the only governor to organize a prayer session for him for his quick recovery and good health.
"I am different specie born from Guma and a Tiv man for that matter. I'm always ready to speak at all times. After all, l' m a born again Christian and the Bible said that if you speak the truth, the truth shall set you free. I will always speak the truth to him.
Speaking on achievements recorded in the last two years of his second term in office, the governor disclosed that Benue State under his watch has been providing vehicles to security agencies to enable them discharge their duty effectively and fight crimes in the state.
According to him, his administration has commenced full implementation of the community Volunteer Guards law that was passed into law years back to assist conventional security personnel in the fight against insecurity.
He extended his condolences to the families of all security personnel who lost their lives in the line of duty for Benue to enjoy peace.
On agriculture, the governor stated that his administration had made improved crops available to farmers and revamped the fertizer blending plant to provide needed fertizers to farmers.
In the area of education, "we have been able to provide numerous seats and other instructional materials to primary school, upgraded the Akawe Torkula College of Advanced and Professional Studies to Polytechnic and approved employment of additional teachers at the Benue State University Makurdi.
"In the area of infrastructural development, this administration has executed numerous roads projects in the state where prominent Nigerians have come to commissioned. Works are in progress at Taraku, Gbajimba roads. We have built ultra model palace for the Tor Tiv and work has commenced at the Och 'ldoma palace", Ortom noted.
While acknowledging the contributions of journalists to the success of his administration, the governor alluded that the media has been friendly with his administration and had been able to project the image of his administration beyond Benue and Nigeria.
"The international community looked unto me now and they have seen that what I have been saying is the truth, thanks for media. I will forever remain grateful to the press; continue with your balance reportage and don't hesitate to point out areas that you know I have erred", he said.
© 2021, Scud News. All rights reserved.