Many Nigerian Christian faithful joined their counterparts across the world on Wednesday to mark this year's Ash Wednesday.
They prayed for an end to insecurity in the country.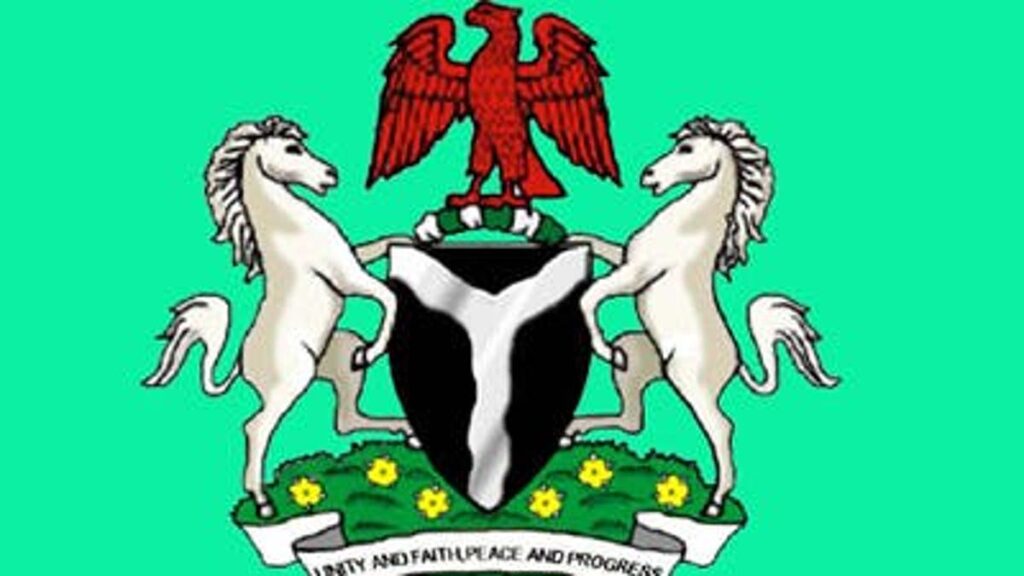 Faithful who attended the Purification, Repentance and Reflection Mass at the Saints Peter and Paul Catholic Church in Ojo Local Government Area of Lagos State prayed to God to end insecurity in Nigeria as reward for their faith in Christ.
The officiating priest, Rev. Fr. Joseph Yusuf, symbolically presented Nigeria's Coat of Arms to represent the country before God and asked faithful to shower it with prayers for God to remember the country and end insecurity in the land.
According to him this season is the period of self-appraisal, purification, and forgiveness.
"It is a veritable time for us as a people to request God to heal our land of subsisting insecurity and He will hear us.
"Nehemiah did it when his people were in distress and their land was in turmoil and God answered and restored the land. It is still the same God. With belief and in one accord we can achieve same.
"Today's feast accommodates everybody, both Catholics and non-Catholics Christians and non-Christians, therefore, in unison we render supplication and application for a better Nigeria and the prayers will be answered,'' he said.
Ash Wednesday marks the beginning of the Lenten season in the Christian calendar.
The News Agency of Nigeria (NAN) reports that it is the first of 40 days of fasting, prayer and charitable acts observed by Christians to atone for sins and reflect on life.
Catholic churches generally hold Mass where clerics use ash to make the sign of the Cross on the foreheads of attendees to symbolise death, repentance and purification.
Speaking on the Mass, the Women Leader of the church, Mrs Felicia Mbato, said that it was pertinent for one to acknowledge his or her undoing and ask God for forgiveness.
She expressed misgivings at the spike in social misconduct in the society and tasked leaders, especially religious leaders, to use their positions to mould characters of people to make the world a better place.
"Religious bodies have a significant role to play in making people better individuals, but when such role is lacking. The result will tend to shake the foundation of the society just as we are witnessing in Nigeria today. Our presentation of Nigeria to God in prayers during this season is Biblical.
"We have fulfilled the scripture that says: "Ask, and you shall receive, knock and the door shall be opened unto you and call unto Me in your time of trouble, I will answer you and heal your land," she said.
Also in Ile-Ife, Osun State, the Superintendent at the Christ Apostolic Church, Oke-Ibukun, Pastor Timothy Bakare, charged Christians to pray for national security and peaceful coexistence.
Bakare gave the charge when he spoke with NAN and said the country needed consistent prayers, especially as it faced challenges of COVID-19, kidnapping, insurgency, banditry, raping and killings among others.
"Nigeria needs our prayers as Christians and this is one of the periods that we should prioritise our dear nation through prayers so as to take it to the Promise Land.
"The Bible says that the prayer of the righteous availeth much. In as much as we can dedicate ourselves for deliverance of this country through our prayers, surely the Lord will heal the land.
"Pray for the peace of Jerusalem; those that love it will prosper. Prayer is the only antidote for solving the problems Nigeria is facing now. If we want total changes politically, socially, economically, financially, and academically, Nigeria needs our prayers as Christians." he said.
Bakare appealed to Christians to shun all forms of immorality and be more dedicated to God so that their prayers could be answered speedily.
"I believe that if they sincerely dedicate this year's fasting to praying for national security and peaceful coexistence, it will surely work and normalcy will return," he said.
He reminded the faithful that the Lenten period is a period of preparation to celebrate the Lord's Resurrection at Easter and advised them to give alms to the needy.
"The goods we possess are not ours; but theirs, therefore, giving alms is the only way to share God's gifts," Bakare stressed.
© 2021, Scud News. All rights reserved.