The body of a blindfolded young woman suspected to have been kept in a refrigerator with hands and legs tied to the back was found by the roadside along Alvan Ikoku Street in the highbrow Maitama District of Abuja, the nation's capital, triggering concerns on a novel crime in security circles.
Passersby reported the strange find to the police at the Maitama divisional headquarters at about 6.20am on Friday, April 15, following which a team of police detectives were reportedly dispatched to the scene.
Scudnews learnt that the police team was confronted on arrival with the gory sight of a female corpse which lay by the roadside with the legs and hands tied to the back while the face was blindfolded.
The police said the victim is suspected to be a member of the National Youth Service Corps, NYSC, as she wore a denim trouser which was part of the NYSC uniform and the upper part of her body covered with a blanket.
Investigators believe that the victim might have been murdered several days earlier and her body hidden inside a refrigerator before eventually being dumped by the roadside under the cover of darkness in the early hours of the morning on Friday.
"Her body was recovered stone dead, ice cold with no foul smell", said a police source who requested anonymity.
He said the yet-to-be-identified woman was evacuated and taken to the Maitama District Hospital where she was confirmed dead by a medical doctor before her body was deposited at the mortuary for autopsy.
The source who is a senior police officer, said efforts were ongoing to uncover the perpetrators of the heinous crime.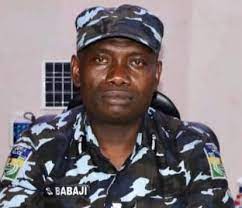 © 2022, Scud News. All rights reserved.