*Guards killed
Akwa Okuko Tiwara Aki, a wealthy native doctor in Anambra State has been reportedly abducted by unidentified gunmen.
It was a tragic fate for the popular native doctor reputed for his vanishing powers as the armed men invaded one of his hotels at Oba, Idemili North Local Government Area of the State on Sunday night and seized him, according to reports.
Two of his personal security aides lost their lives in a futile bid to rescue him at the Triple P Hotel, Oba, one of the three hotels owned by the native doctor in Oba, where the incident occurred.
Regarded as one of the most formidable and richest native doctors in Anambra State, the ease with which he was abducted left the community astounded by, witnesses said.
The Anambra State Police Command's spokesperson, DSP Ikenga Tochukwu, who confirmed his abduction, said the Commissioner of Police, CP Aderemi Adeoye, has issued directives to track down the perpetrators and secure his safe release.
Dozens of perplexed residents gathered at his home in Oba to ascertain the circumstances surrounding the incident.
The kidnappers had yet to make any contact or demands for ransom from the family, sources said, and the situation remained tense as security operatives worked diligently to rescue him.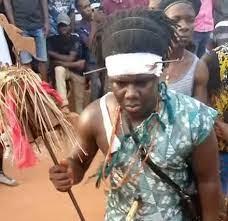 © 2023, Scud News. All rights reserved.