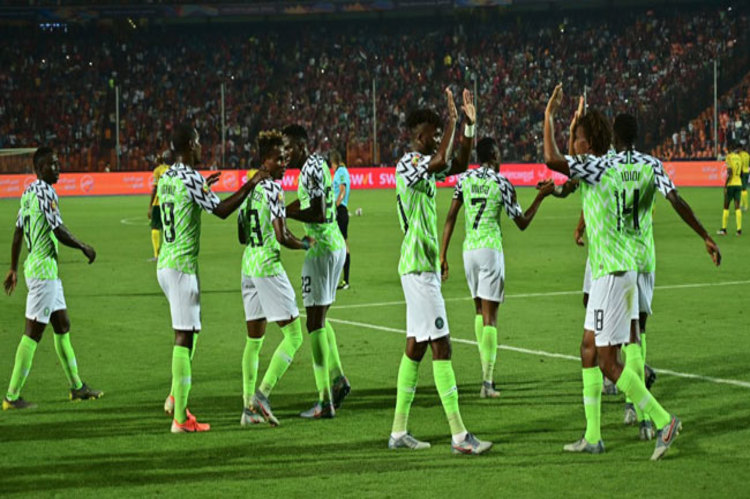 Yusuf Ahmed, Chairman of the Technical Committee, Nigeria Football Federation (NFF), says more home-based players will be invited into the Super Eagles ahead of the 2022 FIFA World Cup qualifiers.
Ahmed, popularly known as "Fresh", stated this while meeting members of the Executive Committee of the Ondo state chapter of Sports Writers Association of Nigeria (SWAN) on Wednesday in Akure.
He was in Akure to inaugurate committees put in place by the new leadership of Ondo State Football Association, headed by Dele Ajayi as Chairman.
Yusuf who is a member of the NFF Executive Committee said this was why the Super Eagles' Head Coach, Gernot Rohr, had been spending more time in Nigeria.
He added that Rohr had plans to watch more Nigeria Professional Football League (NPFL) matches on resumption of the league from its mid-season break.
"During the last match we played in the 2021 AFCON qualifiers, about three to four home-based players were invited and the man (Rohr) was happy with what he saw. He did travel from one match venue to another. He was in Lagos to watch MFM FC, in Jos to watch Plateau United and in Aba to watch Enyimba. So, he is trying to get it right. The man is residing in Nigeria now. He is no more residing abroad.
"Even if he wants to travel, I as the chairman of the technical committee will be the one to give him permission. I am assuring Nigerians that in the next qualifiers, we will see at least five home-based players," Yusuf, who is also Chairman of the State Football Association (FA) in Niger, said.
Ahmed said the NFF was happy that peace had returned to Ondo State Football Association.
He said the NFF leadership would ensure that all states having similar problems would soon be visited for a return to the larger family like Ondo state.
© 2021, Scud News. All rights reserved.