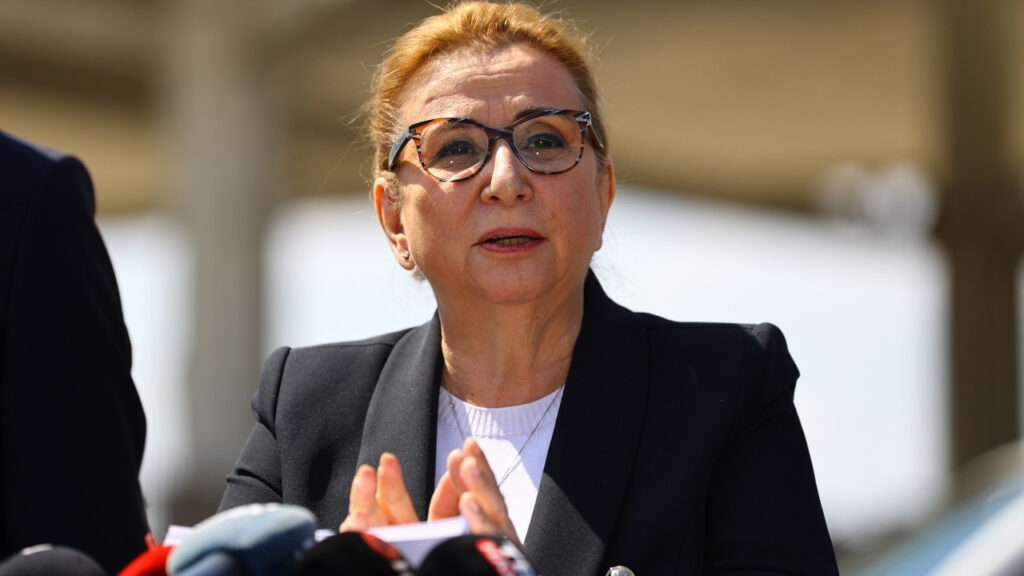 Turkish President, Recep Tayyip Erdogan, has sacked his trade minister, after allegations that her husband's company received preferential treatment for the purchase of disinfectants.
Ruhsar Pekcan was replaced by Mehmet Mus, from the ruling Justice and Development Party (AKP), according to a decree published in the Official Gazette on Wednesday, no reason was given for Pekcan's removal.
Turkish media first reported that her ministry bought disinfectants worth 9 million liras (1.1 million dollars) in 2020, products in high demand because of the coronavirus pandemic.
On Tuesday, Pekcan denied the allegations and called the media reports malicious.
She said the purchase was based on the lowest bid and amounted to half a million liras (61,000 dollars).
In the decree, Erdogan also split the Family and Labor Ministry and replaced Zehra Zumrut Selcuk, the second woman appointed to his Cabinet in 2018. The two entities are now called the Family and Social Services Ministry and the Labor and Social Security Ministry.
© 2021, Scud News. All rights reserved.