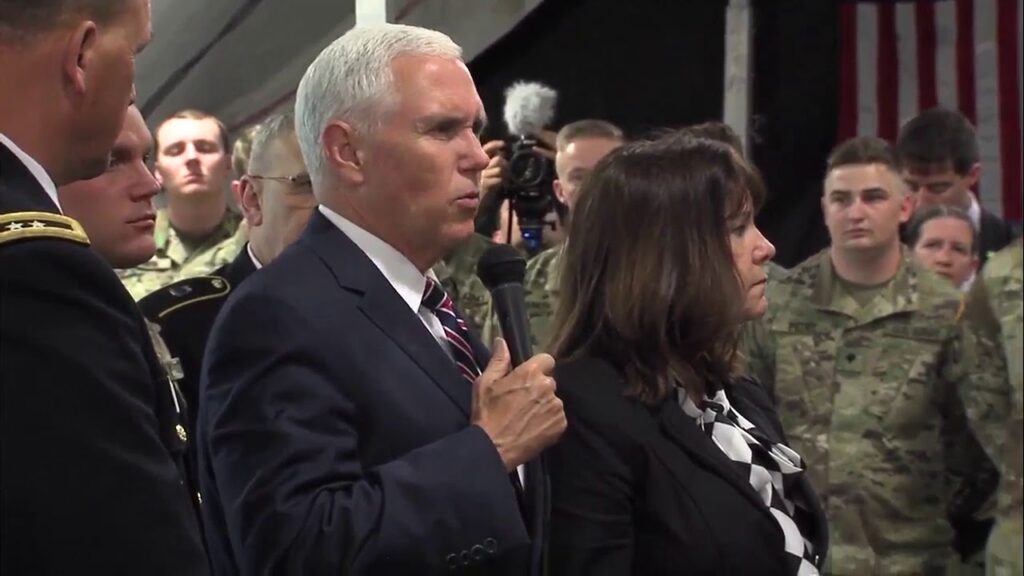 The U.S Vice President, Mike Pence on Friday spoke to members of the National Guard on Capitol Hill.
With Preparations underway for the inauguration of the President-elect, Joe Biden, the Vice President has told Members of the National Guard to work towards delivering their best to the American people.
"We're going to deliver to the American people a safe inauguration, we're going to swear in a new President, a new Vice President, we're going to move our nation forward".
Meanwhile, a rehearsal for President-elect, Joe Biden's inauguration scheduled for Sunday has been postponed because of security concerns, as reported by Politico, citing two people with knowledge of the decision.
The rehersal which was previously scheduled for Sunday, has been moved to Monday.
© 2021, Scud News. All rights reserved.