A vicious kidnap gang which abducted the 93-year-old father of a former governor of Plateau State, Chief Joshua Dariye on June 17, 2020, and brutally shot him dead eight days after collecting a ransom of N10 million from his family, has told why they murdered the old man.
Fourteen months after committing the crime, the perpetrators have been caught in a web woven around them by the police, and are telling operatives of the DCP Olatunji Disu-led Intelligence Response Team, IRT, their respective roles in the gruesome act.
Sadly, among the eight suspects arrested by the police in connection with the crime, six of them are indigenes of Horop community in Bokkos Local Government Area of Plateau State, where the victim, late Pa Dariye Dafwan, hailed from.
Like the Biblical Judas, his 57-year-old kinsman, Jethro Ngusen, masterminded the plot and organized the gang that seized him from his on the ill-fated day and heartlessly snuffed life out of him after his family had paid a ransom of N10 million for his release.
His cohorts included, Titus Ezekiel, aged 34years; Dauda Isah, 30, Sunday Ibrahim 35, Mangut Shumwar, 30, and Henry Amos, 35, all of whom are natives of Horop community.
Others are, 40-year-old Ya'u Saidu aka Ya'u Kaban, who hails from Kaban village in Bokkos Local Government Area of the state, and 23-year-old Abubakar Mohammed aka Buba, a native of Gada Biyu in Daffo district of Bokkos, who is said to be one of the principal suspects.
Faced with the grim reality that they would soon keep a date with the law, the suspects are singing like canaries in police custody and Jethro Ngusen, the gang leader, has made a startling confession.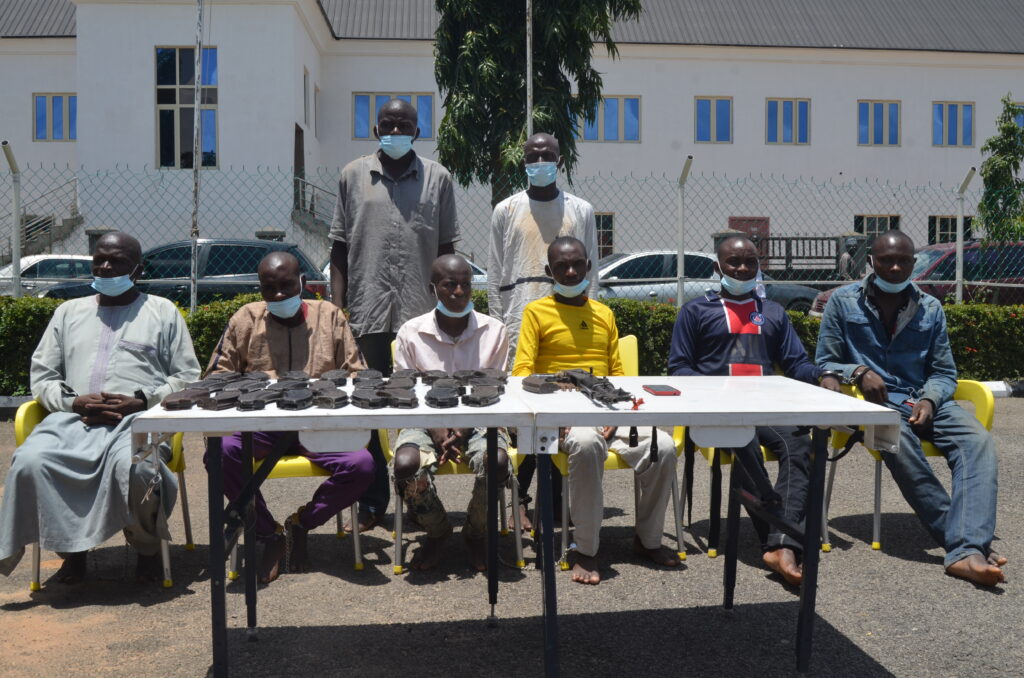 Ngusen says he ordered Mangut Shumwar to kill Pa Dariye, for fear of being recognized by the nonagenarian since majority of them are from the same village with him.
Frank Mba, a Commissioner of Police and Force Public Relations Officer, described the arrest of the suspects as a major breakthrough.
He said the feat was recorded following unrelenting efforts by the Police to ensure perpetrators of the dastardly act were arrested and made to face the wrath of the law.
© 2021, Scud News. All rights reserved.