She sat outside a thatch-roofed hut with arms akimbo, gazing at the sky and murmuring some inaudible words. The 49-year-old woman is neither insane nor rehearsing a movie scene. Since joy took flight from her home nine months ago after she lost her only child in distress, Madam Ebifie Ogbolo has turned a wreck.
She had helplessly watched her 13-year-old child die slowing on her laps after a bout of malaria attack and in deep pains, sad, and angry. Before the cruel claws of death mercilessly snatched away her son, Ogbolo ran helter-skelter in search of medical help, but was told the nearest she could get was a community health centre located several nautical miles away from Amatu 1 in Ekeremor Local Government Area of Bayelsa State where she resides.
Momentarily, she jettisoned her search for emergency medical help as her community was not accessible by road and difficult to access by water due to irregular movement of transport boats. A decrepit health centre in another community nearby stood empty; there were no facilities, no doctor, not even a nurse.
Faced with the grim reality that medical help was nowhere in sight, she recoiled into her shell and returned home, drenched in tears and consumed by sorrow, with the realization that her innocent son would take his last breath in no distant time. Her fears came to pass shortly thereafter.
Madam Ogbolo is not alone in this predicament. Hundreds of residents of communities located in the coastal areas and mangrove forests in the oil-rich Niger Delta region shared the same fate.
There are neither health facilities nor trained personnel to render mere first aid services, with hundreds of lives being lost in similar circumstances in communities in located in remote riverine areas, such as Amatolo, Ekpepulou-gbene, Agbidiama,Okparantubo, Eriama and Egbema-Angalabiri, among others in Bayelsa State alone. Sadly, Egbema-Angalabiri is a major oil producing community.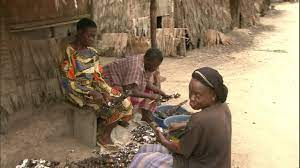 The locals say the irony, however, is that 32 years ago, residents of the communities had a flicker of hope when they had regular visits by medical doctors and paramedics who attended to their immediate medical challenges and offered counseling services free of charge.
It was a novel life-saving idea said to have been initiated in 1989 by Elder Denyanbofa Dimaro, at that time a Supervisory Councillor for Health and Education in Sagbama Local Government Area in the old Rivers State, in his first elective public office after winning the councillorship seat of his ward.
Amidst chilling tales of avoidable deaths in the rural communities, especially of infants and pregnant women during childbirth occasioned by lack of basic medical facilities and personnel to render primary healthcare, Dimaro, aged 66, had embarked on a salvage mission to reverse the trend.
A Masters degree holder in Education Psychology from the University of Port Harcourt, he had no medical training to assuage the plight of inhabitants of rural Niger Delta communities in the throes of death but offered them hope through a novel initiative- the 'Flying Doctors Scheme'.
The scheme, according to the residents, provided medical doctors and other medical personnel who visited the rural communities and remote villages periodically to render medical services to the people, providing Medicare to patients with cases of cholera, guinea worm infection, typhoid, malaria, and as well performing minor surgical operations.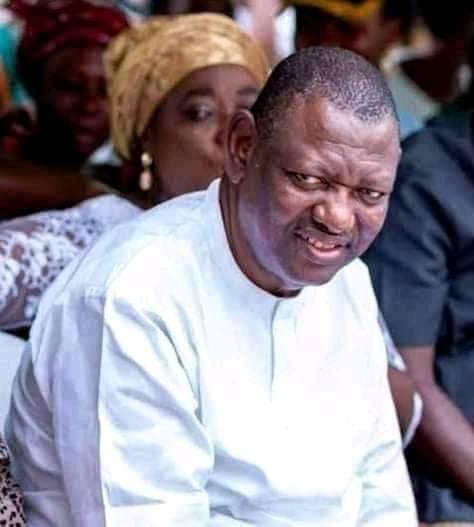 "It was a novel, functional and live-saving medical scheme that gave hope of a better tomorrow to the young, old, men and women living in remote communities in the Niger Delta communities, most of them facing health challenges occasioned by environmental pollution from oil exploration, exploitation and gas flaring.
"Unfortunately, rather than seizing the initiative and expanding the 'Flying Doctors Scheme' across rural communities in the Niger Delta region, it seemed to have ended with Dimaro's exit from office and the people are back to square one", said a community leader, Chief Andakro Kiyo.
A native of Peretorugbene, also a rural community in the Ekeremor Local Government Council Area of Bayelsa State, Dimaro is obviously abreast with the several challenges faced by pauperized inhabitants of rural Niger Delta communities, a situation that perhaps, propelled him to initiate the 'Flying Doctors Scheme'.
His effort did not go unnoticed as the then Rivers State Government handed him the 'Best Chairman Award' in Rivers State in 1992. Six years later, the people of Bayelsa State also rewarded his efforts by electing him into the Senate to represent Bayelsa West Senatorial District in the late General Sanni Abacha's transition programme in 1998.
Expectedly, his election had again, raised hopes of the rural dwellers with high expectations from his magic wand. Their hopes however crashed like a pack of cards soon after Abacha's death and his transition programme aborted.
But reports of Dimaro's nomination as managing director of the Niger Delta Development Commission, NDDC, by the Minister of Niger Delta Affairs, Godswill Akpabio, seem to have rekindled their hope. Hope for a better tomorrow in the Niger Delta region.


© 2021, Scud News. All rights reserved.